Thanks to a configurable comparison system, you can compare two documents of the same format.
To compare two documents, just select them, then right click and in the context menu choose More > Compare.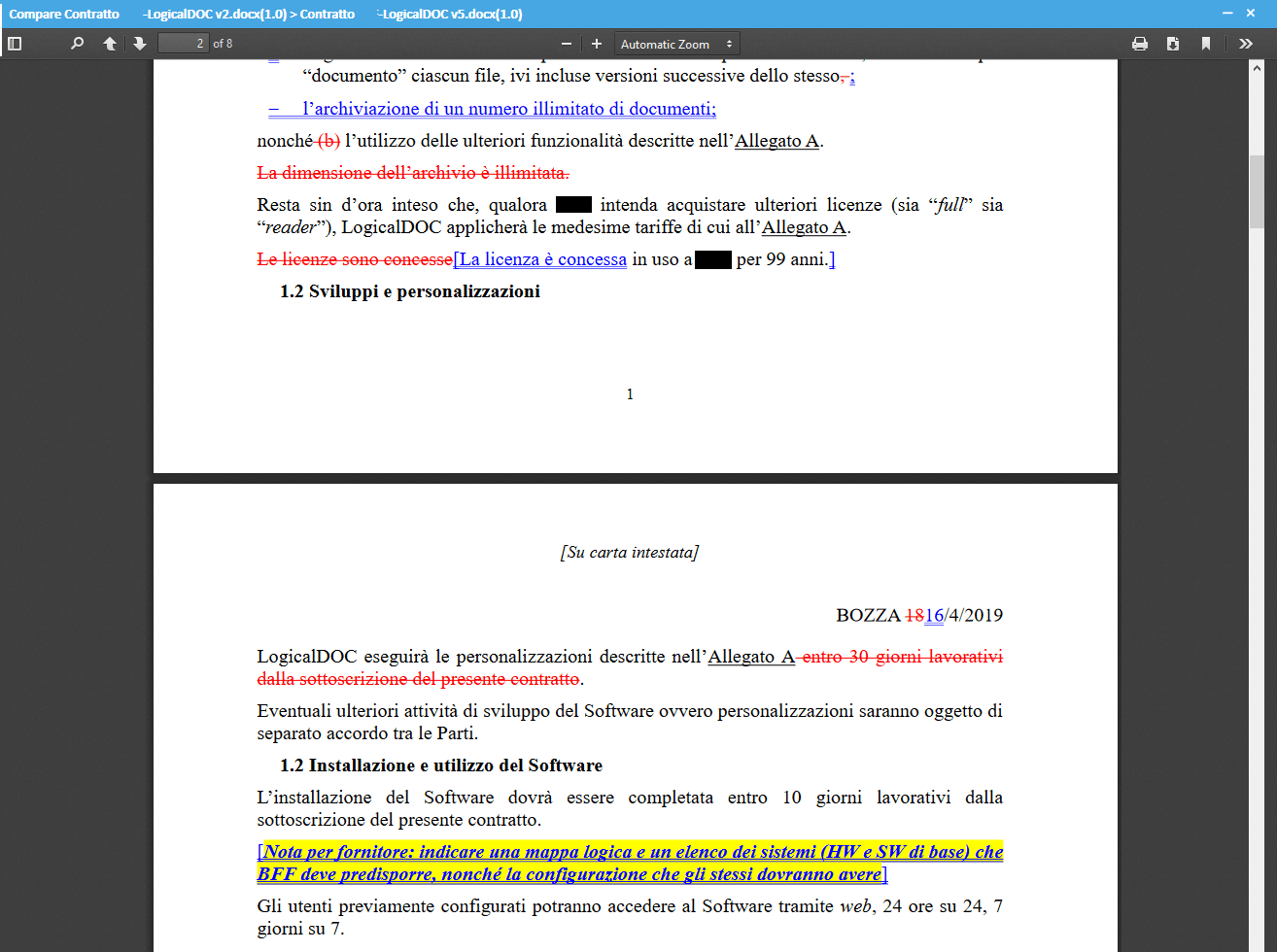 Compare different versions
You can compare two different versions of the same document. In the Versions tab just select two versions and in the context menu choose Compare metadata.
The popup shows the differences in the properties: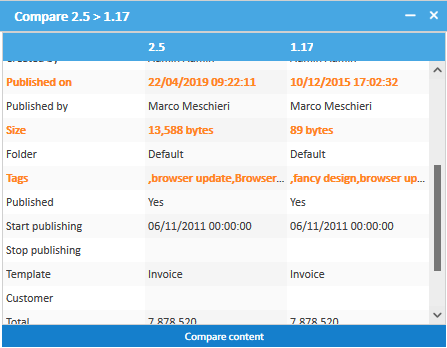 Now click on Compare content to display the comparison between the two files.
See also: Comparators