The Dashboard screen offers several information services and utilities, including user statistics, tags, messages, calendar events, and workflow tasks.
User
This section shows statistical information about your system activities, including  the list of last changed documents, currently checked out documents, etc.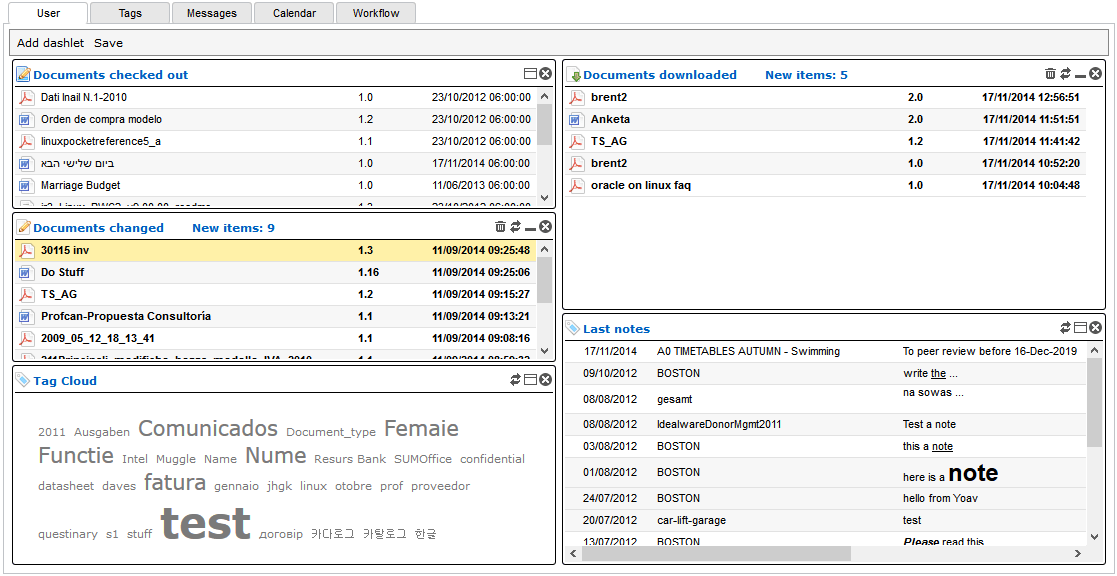 All of the information is organized in dashlets. These are small windows that can be arranged like in a portal. Use Add a dashlet to show a new element from a list of available dashlets. Click on Save to permanently confirm your modifications.
Tags
This section shows you the most used tags and their occurrence in the repository. It provides you with tools to search documents by tags.
Messages
LogicalDOC has an internal messaging system. Each row in the list is a message that has been sent to you by another user. Click on a message to open it.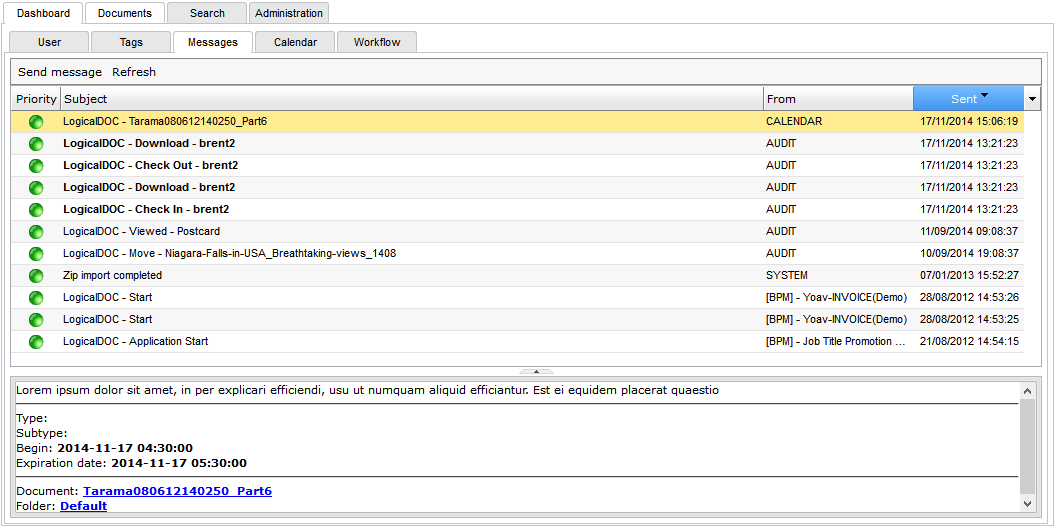 If you want to send a message to another user, click on Send Message. In the dialog, select the recipient between the list of users and insert both the subject and the message text. As an option, you may require the recipient to confirm the receipt or define a priority or a validity period expressed in days.
Chat
The users of the system can use the chat to send instanty mesages to other online users. The mechanism is the same as all the other chat platforms, once you enter the chat you see who are the online users and what they are writing in the chat.

Use the prompt row in the bottom to write your message and then press Enter or click on Post to interact with the other users.  In you want to invite a colleague to join the chat, just right click on it in the Online users section and choose Invite to chat.
Calendar
LogicalDOC's integrated calendar makes it easy to keep track of  all important corporate events in one place. Your colleagues will be able to see your calendar and to view schedules that others have shared with you for a selection of documents.  You can also have event reminders sent via email directly to your mobile device or desktop PC.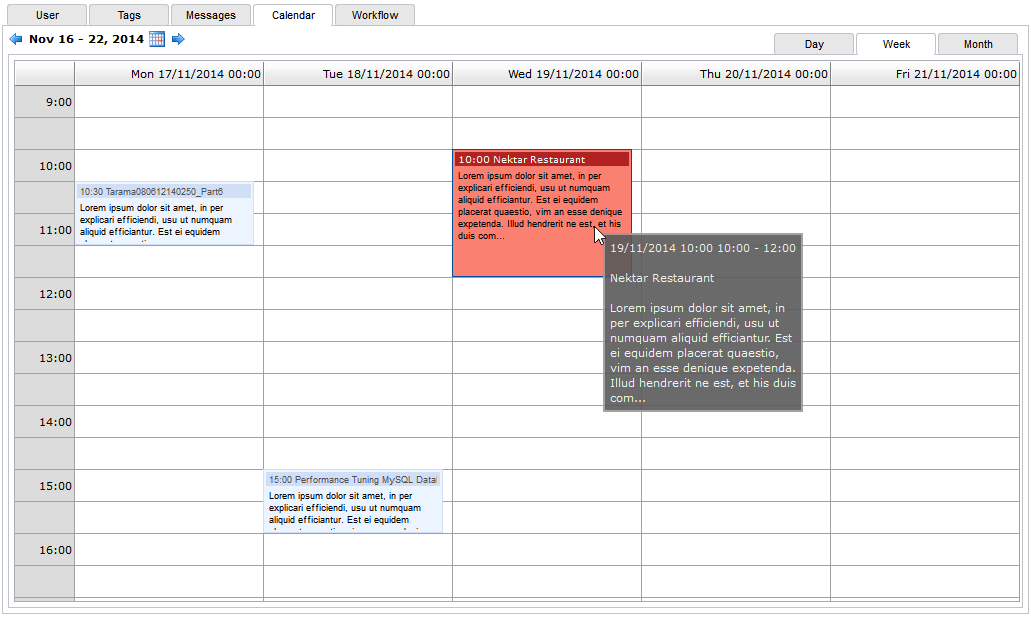 The calendar shows your upcoming events. Each event displays a beginning time,  title, and snippet of the description. You can double click on a particular event to open the details dialog. If you are the owner of the event, you can also modify its details.
Workflow
Workflow allows you to check the tasks to which you are assigned and ensure their completion. Please read the "Workflow" chapter in this manual