Make it easier for your customers to complete online forms by automatically filling out the questions you have the answers to. Custom fields, alongside dynamic URLs, allow you to use info that you already have to pre-fill forms. This way, your customers don't have to repeat themselves. In order to get a pre-filled link, right-click on the form and choose Get pre-filled link.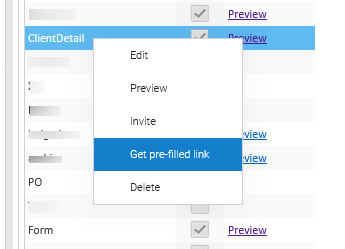 Then you fill the fields you prefer and click on Get link button to have the link to freely distribute among your audience.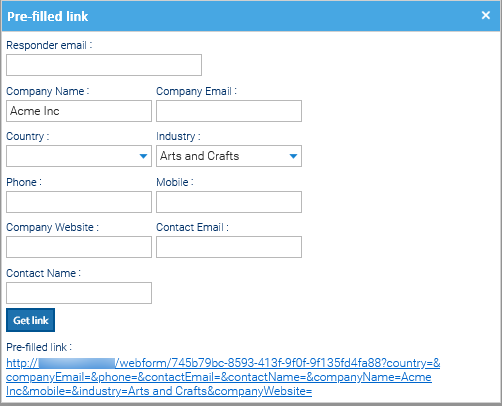 When a recipient clicks on the link, the form will be opened with the fields filled as per your instructions.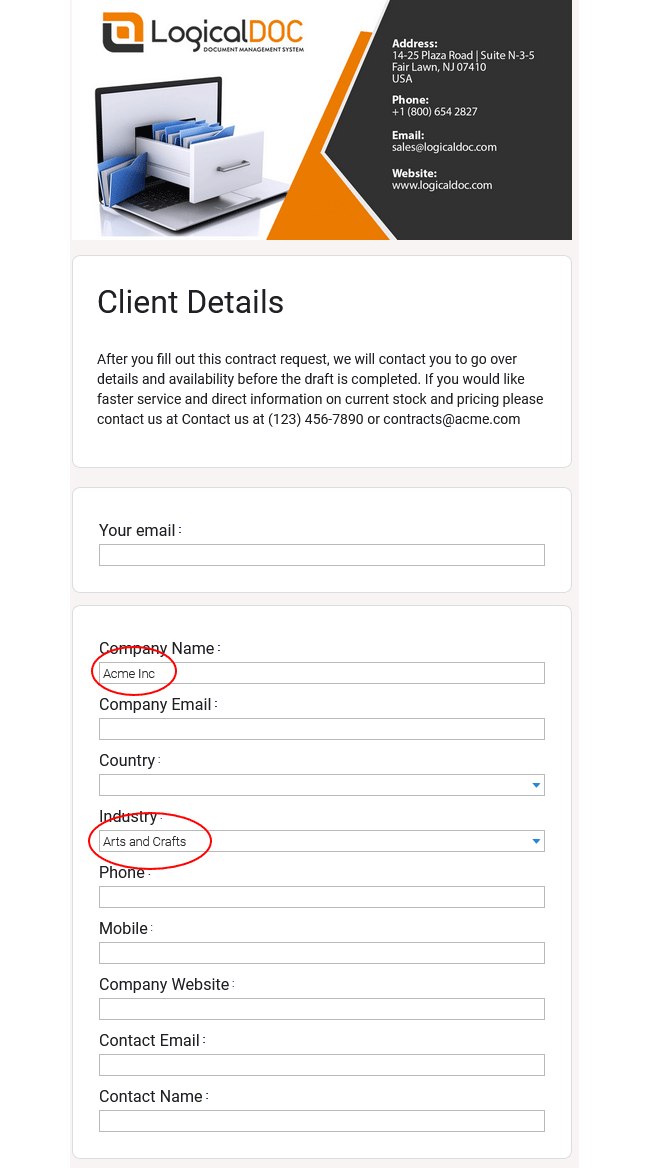 Inviting people
You can also invite people to fill the web form by email, LogicalDOC helps you in composing the message by including a link to the form. Right-click on the form and choose Invite. Fill the email dialog with the recipients, your custom message and don't forget to enable the Pre-fill fields checkbox.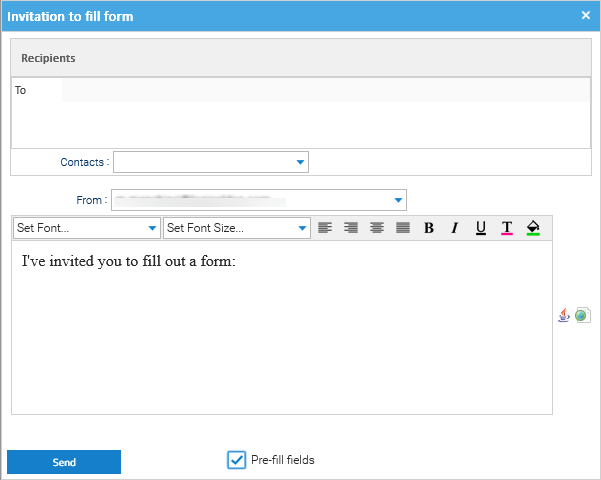 Once ready, click on Send to open the pre-fill dialog to input your values.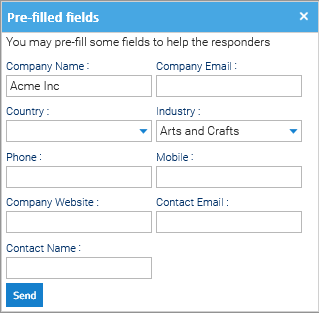 Once filled the fields, click again on Send to finally send the email containing the pre-filled link.