To install in Windows please follow these three steps:
Attention
This guide assumes you are performing the installation by using the Administrator user
Notice for use of OpenJDK
If you opt for using an open source OpenJDK instead of the official Oracle JDK, please download the installer here: https://adoptium.net/temurin/
Choose the latest LTS release and download the .msi file.
By default Windows will not allow you to install a .msi file so you should temporary disable the SmartScreen.
To do so open the Windows Defender Security Center go to Windows Security > Apps & browser control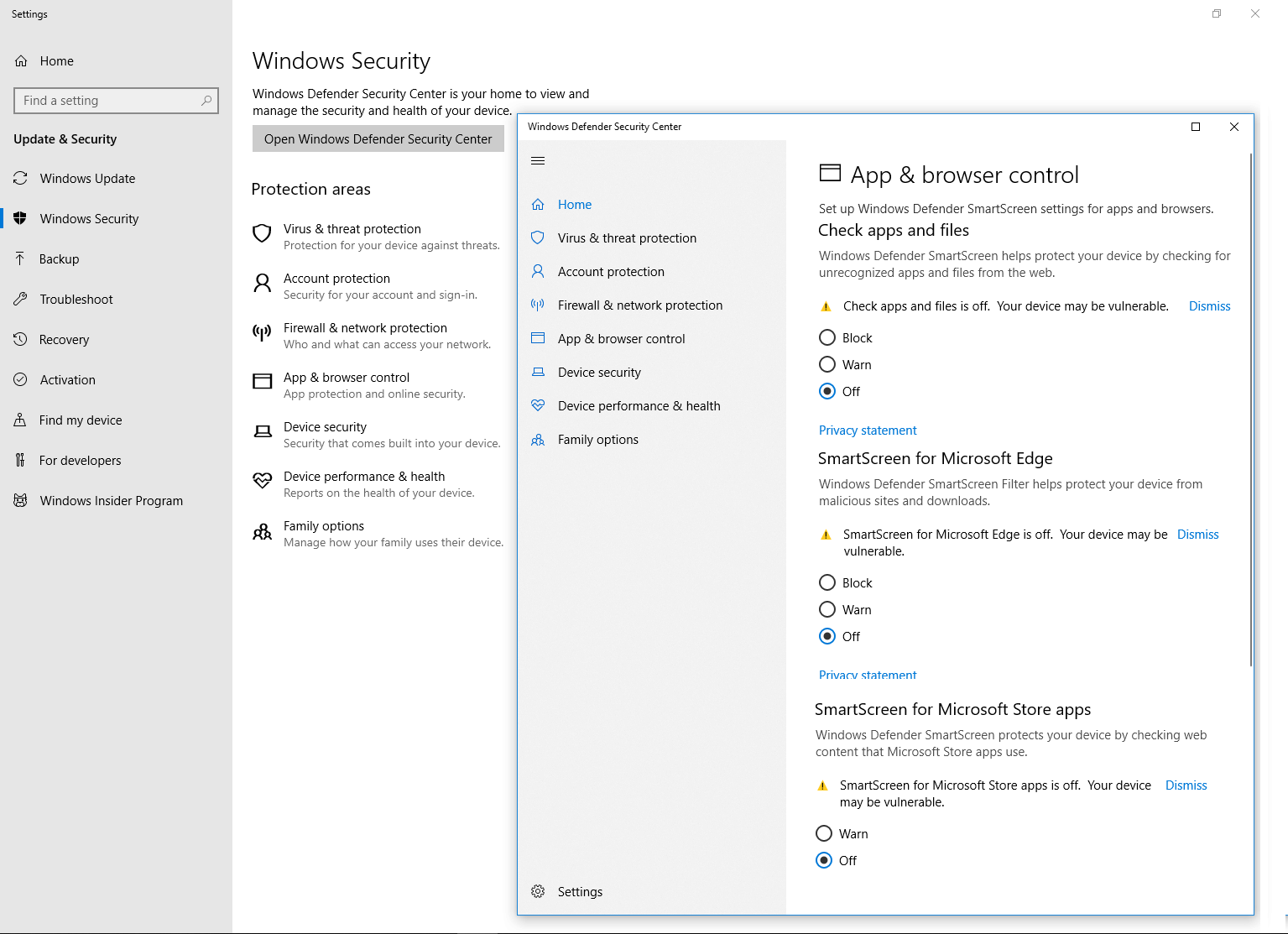 Here turn off all the blocks(you could activate them again after the installation), and then install the .msi.