Synology is a global producer of advanced and intelligent Network-Attached Storages (NAS). LogicalDOC is the perfect companion for your Synology device. Find more information about Synology here: https://www.synology.com.
Warning
Before installing LogicalDOC inside your device, you should be aware of hardware requirements and limitations. Click here to read more.

Software requirements
Please access the Package Manager and install the required package MariaDB10.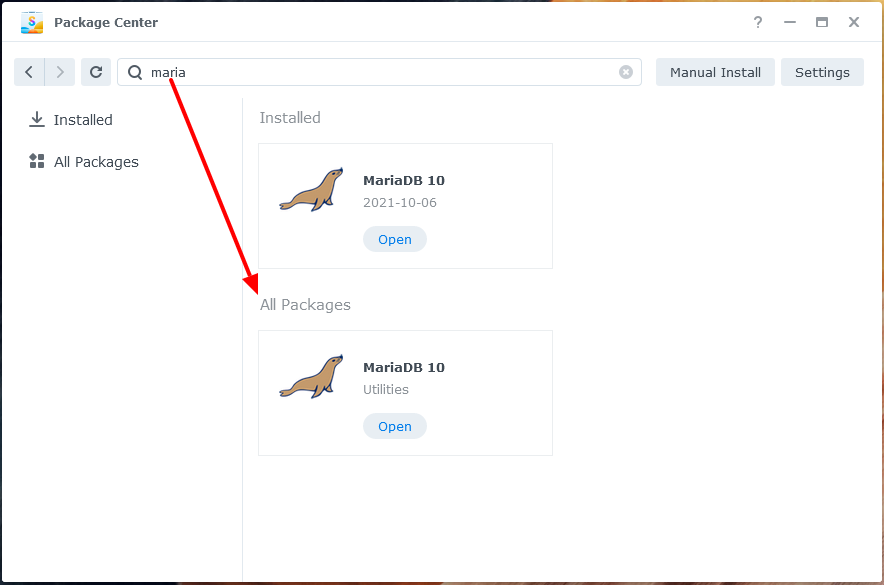 Install the LogicalDOC package
Get the LogicalDOC .spk package from the download website.
Then start the Package Manager in the Synology interface. Press the button labeled Manual Install and follow the instructions to install the package.
During the process, your device may ask you to confirm the author so please choose Yes to continue.

 At the end LogicalDOC appears in the installed Apps.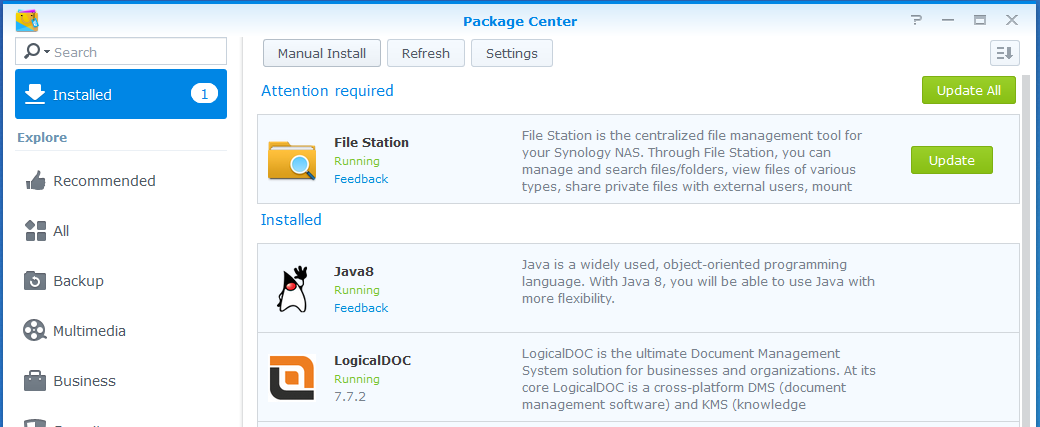 Setup LogicalDOC
In the Package Manager, select LogicalDOC to open the details.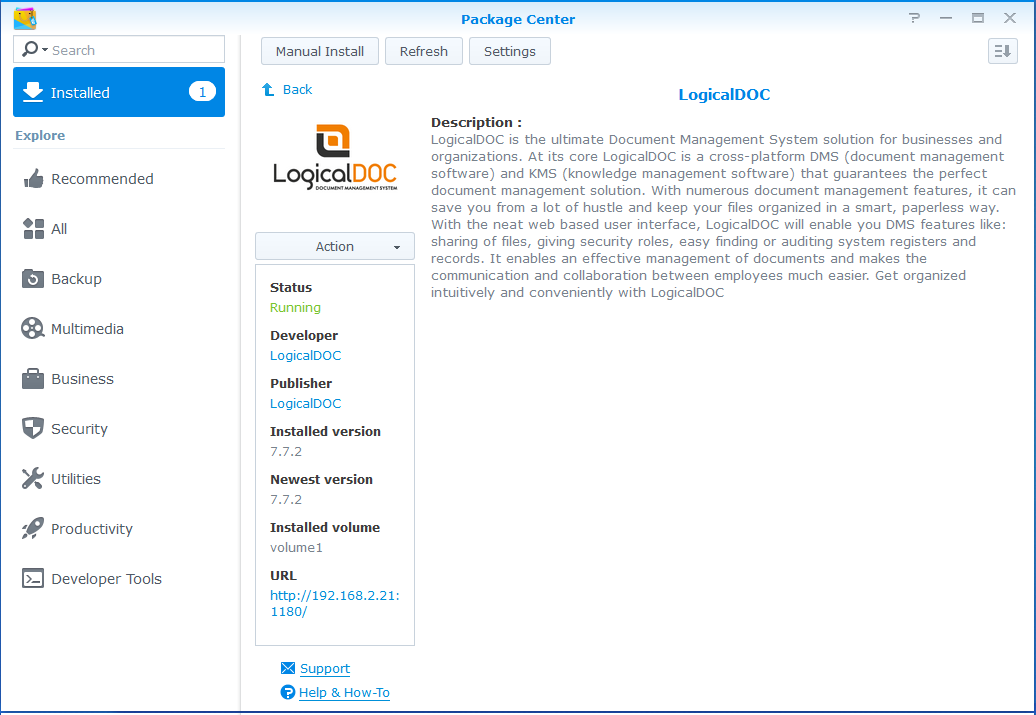 Now point your browser to http://<your_nas_ip>:1180/. When you see the login screen, click on the message you see below that invites you to setup the system.
This will lead you to the setup wizard(if credentials are asked, use admin for both username and password), please fill the form with your registration details and click Next.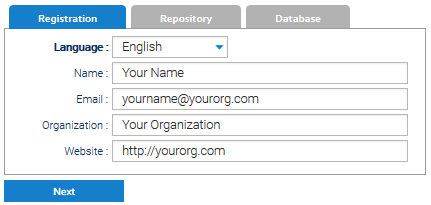 As Repository Folder leave all unchanged and click Next.

In the Database form choose External and select MySQL / MariaDB.
Fill the connection parameters:
Driver class: com.mysql.cj.jdbc.Driver
Connection URL: jdbc:mysql://localhost:3307/logicaldoc
Username: root
Password: your MariaDB database password
Click Setup, then wait for the confirmation message(this may take some minutes).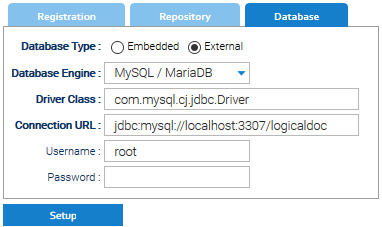 If you intend to connect LogicalDOC to another database outside your Synology device, fill all the fields accordingly.
Restart the Application
Now that LogicalDOC is installed and configured, it is required to restart it a couple of times. In the Package Manager, open the Action menu and choose Stop. Wait until the status becomes Stopped.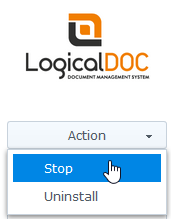 Now click the Run button.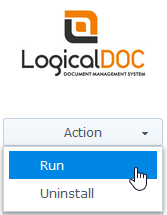 When available, click on the URL. You may have to wait a couple of minutes and when you see the login screen of LogicalDOC, go back to the Package Manager and repeat the start / run procedure.
At the end you should be able to see the final login screen of LogicalDOC.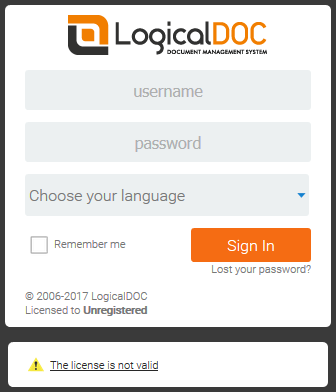 Install your License
You can obtain your trial license here: https://www.logicaldoc.com/try
After the registration you will receive your activation code(the UserNo) to your email.
Once you receive your licence code, please follow the Activation Instrutions to activate your LogicalDOC
Now you can enter LogicalDOC using username admin and password admin