The application allows you to define document types, also called templates and reusable libraries of custom metadata called attribute sets. Each template has a name, a description and one or more attributes. when you upload or edit a document, you can assign a template and specify the values for it's attributes.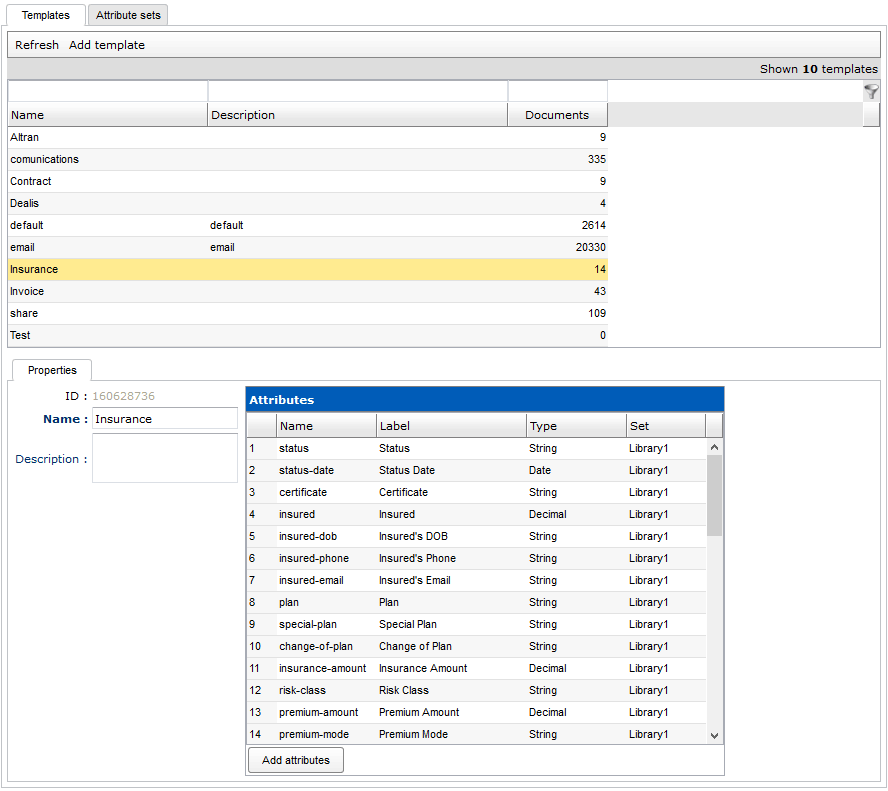 To add a new template, you must click the Add template button and is sufficient to specify a unique name. Moreover, you can also select an existing template to view all associated attributes.
In the Properties pane it is possible to add more attributes by clicking Add attributes, then select the attributes you want to add between one or more defined set of attributes.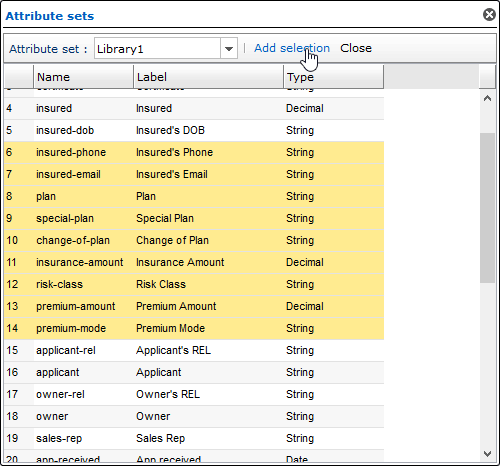 Security
In order to control the access to the template you may assign different policies to the groups and/or single users

With Read permission, the group/user can see the template in the selection lists.
With Write permission, the group/user can edit the template in the administration(in this case the permission to access the administration is also required).