Warning
This installation procedure has been deprecated since LogicalDOC has dropped the maintenance of SPK packages for the Synology platform.
Synology's users are invited to follow this alternative procedure based on Docker container.
Software requirements
Please access the Package Center and install the required package MariaDB10.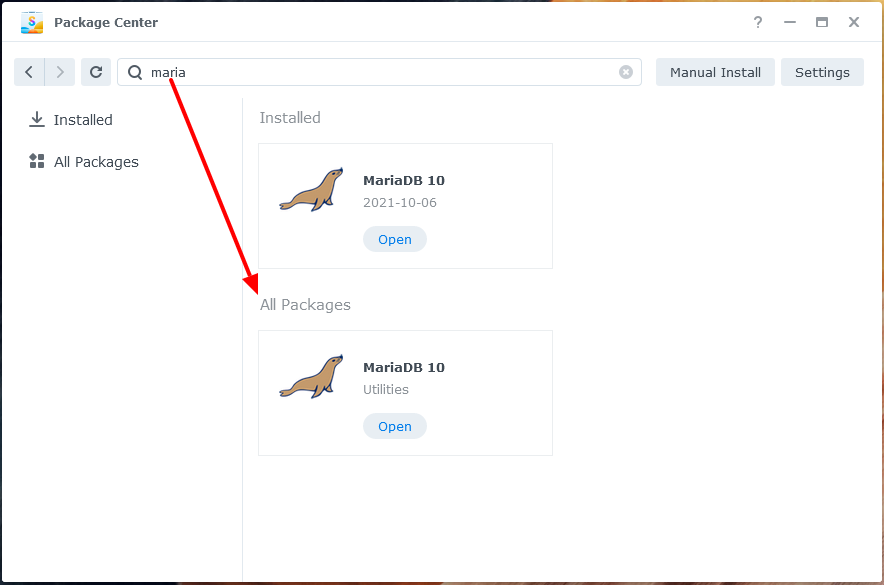 Install the LogicalDOC package
Get the LogicalDOC.spk package from the download website.
Then start the Package Center in the Synology interface. Press the button labeled Manual Install and follow the instructions to install the package.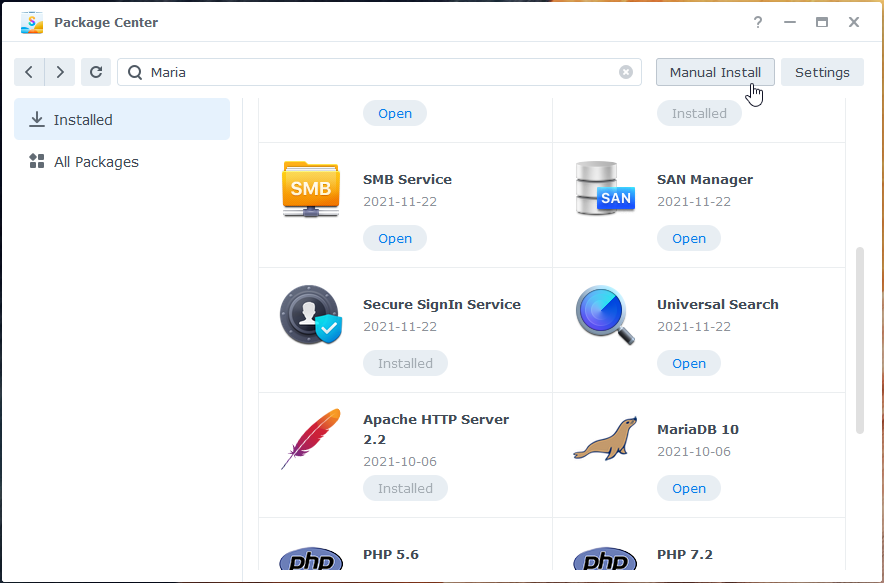 During the process, your device may alert you about the source of the package, just ignore the alert and choose Agree to continue.

Then the setup wizard asks you to input the required informations: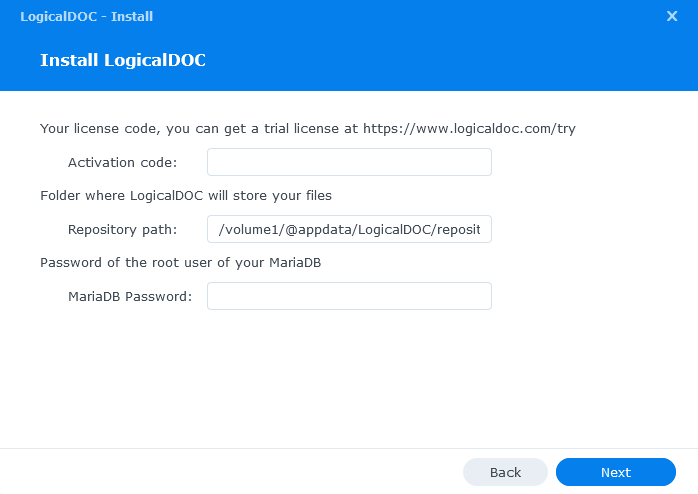 Activation code: the UserNo of your license, you can get a trial one at https://www.logicaldoc.com/try
Repository path: the path where your files will be physically saved, you can leave the default path
MariaDB Password: the password of the MariaDB root user
Click on Next and in the following screen on Apply. The installation starts and you just have to wait. Please note that this process may require several minutes.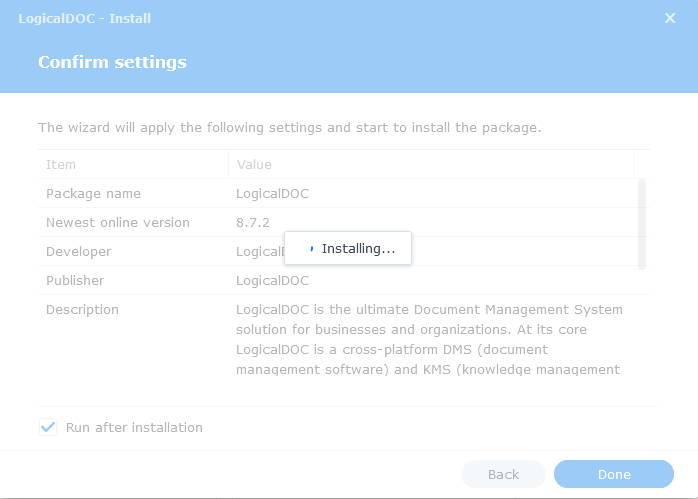 Warning
Expect the installation process to take even more than 30 minutes to complete

Enter the Application
Now that LogicalDOC is installed, you can open it by clicking on the Open button.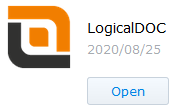 Enter with admin as username and admin as password.
Access URL
LogicalDOC uses the port 1280 and can be accessed to the URL http://your_synology_ip:1280

Activate your installation
Normally you do not have to perform this step because the installation wizard takes care of the activation task, but if you see an alert message below the login screen saying that your license is not valid, probably the activation process failed or you entered a wrong license code.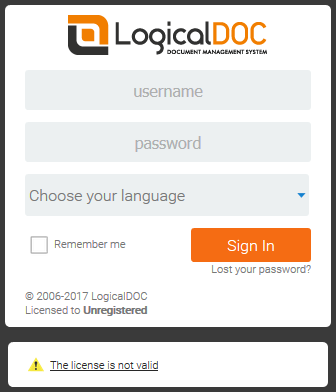 If this is the case please get a trial license here: https://www.logicaldoc.com/try
Once you receive your license code, please follow the Instructions to activate your LogicalDOC